5 REASONS BUYING AN EXISTING BUSINESS IS BETTER THAN STARTING A NEW BUSINESS
Why buying a Business for Sale can sometimes be a better proposition than starting a new Business.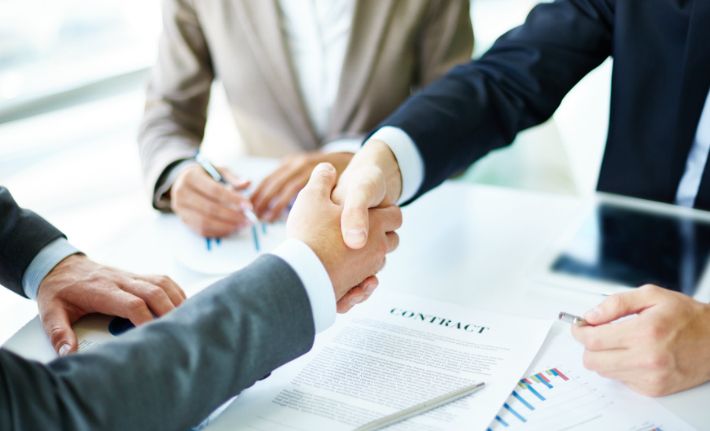 It would come as no surprise to hear that 8 out of 10 new businesses usually fail within the first 18 months in operation, according to Bloomberg. This means a massive 80% of businesses collapse, leaving in their wake a direct hit on the local economy. Loss of jobs, revenue, capital and a liquidation of assets usually follows. When business owners finally acknowledge the writing on the wall, and think of selling their business, their success can be derailed by any number of factors from financial negotiations to emotional attachments to their business and the vision they had once seen.
But the fact remains, while the closure of a business can have a devastating impact on the local economy, the sale of a business on the other hand can actually grow and create jobs. Often times, the sale of a business, with sustainable and transferable revenue and profit can change the economic landscape and grow it from the bottom up. A shot of new blood, a fresh outlook, a new set of eyes and new energy can turn the tables around remarkably well.
This is particularly true if one buys an existing business with a built in customer base and a proven track record. Purchasing an existing business reduces an entrepreneurs risk while creating opportunities for big profits. Oftentimes, the foundations have already been laid, which leads to a more positive outcome and impact on the economy. This is so because, when you buy an existing business, you take over an operation that is already functioning, generating a cash flow, creating profits and value.
So, if you are worried about starting a business from the ground up, perhaps a better strategy is to look around and buy an existing business, which you can make your own. According to some business experts, this is the safest and most effective way to go into business yourself.
There are a number of good reasons why you should consider the purchase of an existing business, rather than starting one, and here are our top 5:
1. You get to skip that risky start-up stage. Buying an established business is less risky – as a buyer you already know that the process or concept works. The business will have a financial history, which gives you an idea of what to expect and can make it easier to secure loans and attract investors. This is crucially where most new business owners struggle.

2. With the purchase of an existing business, you will also be buying an existing customer base and vendor base that took years to build. It's very common for the seller to stay on and transition with the business for a short time to transfer those relationships to the buyer. You already have standard operating procedures in place, along with systems and policies so the good news is you don't have to reinvent the wheel. You will acquire existing customers, contacts, goodwill, suppliers, staff, plant, equipment and stock.
3. In an acquisition, one of the most valuable and important assets you're buying is the people. Another bonus of inheriting staff is that you don't need to recruit and train staff. It took the seller time to find those employees, develop them and assimilate them into the company culture. With the right team in place, you will have an easier time implementing growth strategies. You will have a head start regarding the business plan, the strategy and the market conditions.
4. You are less likely to have cash-flow problems. Typically, start-up owners often "starve" at first and most experts say that start-ups aren't expected to make money for the first three years. But if you are buying a business, the sale will be structured such that you can cover the debt service, take a reasonable salary and have some leftover to take the business to the next level. Instead of having to put the basics in place, you will have more time to focus on growing the business. You will be able to spend more time on implementing new strategies, and drive innovation and continuous improvement.
5. You're buying a brand name. The on-going benefits of any marketing or networking the prior owner has done will transfer to you. When you have an established name in the business community, it's easier to place cold calls and attract new business than with an unproven start up. You can channel all your energy on expanding the business and driving the change management, based on actual results and data. As a new owner it's not just "plug and play" – you will make changes to the business, but you will have the advantage of doing so after having a chance to critically review existing processes, and seeing what works and what doesn't.
There are thus many advantages to buying an existing business if you can find a well-priced business that interests you. It's always important to be sure the business you are considering is right for you, and it is crucial that you learn as much as possible about its financial status, history, value, and strengths and weaknesses before you commit to the purchase.
In the UAE, an excellent resource to help you in your search for the right business in the UAE is BXB. BXB can help you buy/sell a business or invest in a business or buy/sell business assets and advertise for what you're looking for.
Becoming your own boss always involves a risk. When you buy an existing business, you take a calculated risk that eliminates a lot of the pitfalls and potential for failure that come with a start-up. Contact the pioneers at BXB for further information and assistance.
Sources:
1. The New York Times: How Small Businesses Can Hurt the Economy
2. IBBA: What are the benefits of buying a Business Instead of starting One?
3. The Company Warehouse: Buy an Existing Business or Start Your Own Company?
4. Entreprenuer.Com: Buy--Don't Start--Your Own Business
About the Author:
Mariam Ottimofiore has over 8 years of financial experience in the corporate world spanning the US, Europe and Asia. She worked as an Economist for Morgan Stanley Investments in the US, and for Maersk Oil Trading in Copenhagen, Denmark. She is also the co-author of the book "Export Success and Industrial Linkages in South Asia" published by Palgrave McMillan. These days she is a freelance writer and blogger based in Dubai, where she writes and contributes regularly for the Huffington Post and the Wall Street Journal's Expat Page.