Dollar slips on poor data and uncertainty…
SME Snapshot - weekly round-up of Global, MENA and SME news in under 60 seconds. Published by Business Exchange Bureau.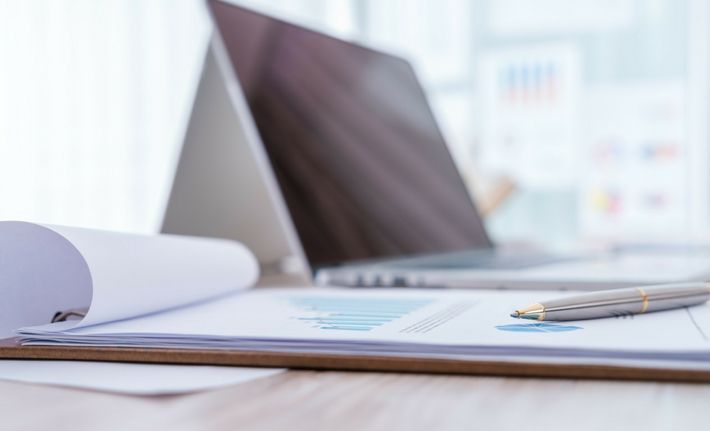 Global Markets Update:
A rollercoaster week on global stock markets started with a bang, in the wake of Macron's win in the French elections and positive earnings from blue chips. US Treasuries dropped because demand for safer assets dipped after the results in France. In mid week, however, US stock markets retreated from near record levels as the Trump administration's long-touted tax plan disappointed investors. The US Dollar slipped last week on the back of weak US Q1 GDP data and a White House tax plan that failed to meet expectations. Geopolitical tensions are also heightening with North Korea testing ballistic missiles over the weekend.In currency trade, the euro leapt two full cents against the US dollar early on Monday and maintained most of the gains in the following days, while the yen plunged as a result of the BoJ meeting. Oil prices continued their slide due to muted demand in Asia and uncertainty over the Russian cooperation with OPEC on production cuts. Gold prices eased from the recent tops as political risks in Europe subsided.
MENA Update:
Bahrain is expected to receive 15 new hotels, valued at USD 10bn, by 2020, according to the Economic Development Board. This will be in addition to the 190 hotels in the country (including 18 5-star hotels and 48 4-star hotels) with a capacity of 16,500 rooms.
Kuwait approved a USD 100mn grant for Iraq – the first Kuwaiti financial assistance to Iraq since Baghdad's occupation – to support humanitarian and reconstruction projects in areas retaken from Islamic State militants.
The value of current investments in tourism projects in Jordan – mostly in Amman, the Dead Sea and Aqaba – is around JOD 16bn.
A proposal to set up an unemployment scheme for Omani workers (granting 60% of salary for six months) is being discussed, according to the chairman of General Federation of Oman Trade Union.
Sector News:
HSBC has been formally mandated as an adviser of Saudi Arabia's Aramco IPO, joining peers including JPMorgan Chase & Co and Morgan Stanley on the deal.
According to Saudi Arabia's housing minister, villa and apartment prices in the country have dropped by 8% while land prices were lower by 9% (no reference was made to the period of the decline).
A Bloomberg report estimates that Saudi Arabia's renewable energy program will generate 7,000 employment opportunities by 2020.
Around 80% of the Expo 2020 site, including assets and transport infrastructure, will be re-purposed after the event by a range of tenants and major private sector firms. One of the examples is Siemens which confirmed that its global headquarters for airports, cargo and ports logistics, will be based out of the Expo2020 site from 2021.
UAE has announced a fruits and vegetable import ban from select countries starting May 15, on foods exceeding minimum residue levels of pesticides. The countries that will be impacted by the ban include Egypt, Oman, Jordan, Lebanon and Yemen.
SME News:
EXPO 2020 Dubai offering SME's an opportunity to Meet the Buyers. The first in a series of Meet the Buyers events will take place on 10 May in Dubai, where SMEs can gain valuable insight into the process of awarding billions of dirhams worth of contracts and sub-contracts in their sector–then meet the people face to face who will be deciding on the deals.
Expo 2020 Dubai is committed to supporting the SME sector across the region as part of its plans for a long lasting economic legacy. Last year, it announced that 20 per cent of direct and indirect spend for the Expo, representing AED 5 billion in contracts, would be awarded to SMEs.
This year alone, more than AED 11 billion in construction contracts and a further AED 360 million in non-construction contracts will be awarded by Expo 2020 Dubai – more than AED 2 billion of which will be passed on to SMEs over the course of the deals.
About Business Exchange Bureau:
Business Exchange Bureau (BXB) is a Professional Marketplace for Business Owners to Buy and Sell Businesses, Investments or Business Assets in the UAE.
The BXB vision is clear - to connect great business minds to great investments.
SOURCES: