Global Geopolitics have contributed to greater volatility in the markets…
SME Snapshot - weekly round-up of Global, MENA and SME news in under 60 seconds. Published by Business Exchange Bureau.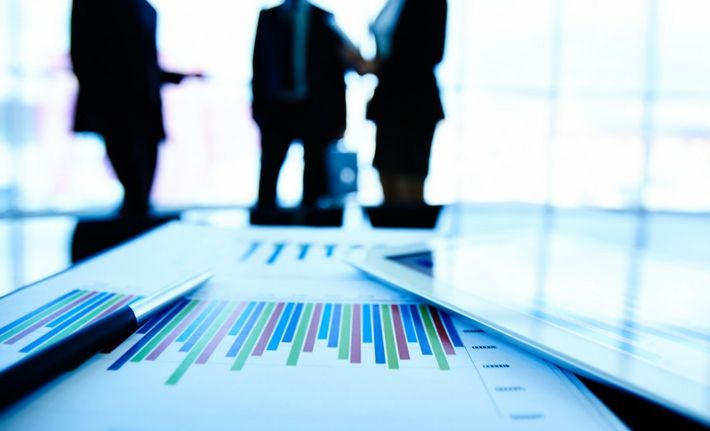 Global Markets Update:
Investors continue to focus on rising geopolitical tensions, despite a good kick off of the Q1 earnings season. The US are threatening a military intervention to remove Syrian President Assad (irking Russia and Iran) and have sent a military fleet to North Korea. As a result, Wall Street indices posted weekly declines pulling down most other world bourses in developed and emerging markets (especially the Asian ones closer to the areas of crisis). Regional markets recorded losses, with the exception of Egypt. In currency markets, the dollar plunged when Trump asserted that its strength hinders the US economy. Oil prices remain on an uptrend, with Brent Crude oil trading at the $55/barrel level. Gold prices kept rising at $1,285/Oz with mounting anxiety over military action.
MENA Update:
Mahmoud Ahmadinejad surprised many Iranians and Iran-watchers this week by registering to stand as a candidate in next month's Presidential elections. The former conservative President was not expected to enter the contest.
Saudi Arabia's debut international Islamic bond issue this week was well received, with the Kingdom raising US$9 bio from a reported order book of over US$33 bio. The total was split evenly at US$4.5 bio between the 5 and 10-year tranches, and this successful sale will help further ease pressures on the country's FX reserves.
According to Saudi Arabia's finance minister, the VAT rate will not be raised above 5% before the year 2020.
Women represented 80.6% of registered job seekers in Saudi Arabia in Q4 2016, according to the General Authority for Statistics. Even older women continued to search for jobs: around 3488 women aged 57 to 66 were looking for jobs versus only 167 men in the same age group.
Sector News:
Aramco is preparing to reveal in a few months time a new gas strategy aimed at developing resources to keep pace with rising domestic demand. Industry sources revealed that Saudi had discussed investment opportunities with firms including BP and Chevron to help develop its gas reserves. Aramco aims to almost double gas production to 23bn standard cubic feet a day in the next decade.
The Dubai Economy Tracker Index edged up to 56.6 in Mar (Feb: 56.2), bringing the average for Q1 to 56.7. The best performing sub-sector was wholesale and retail (index at 57.1), followed by travel and tourism (55.3) and construction (54.8).
SME News:
Al Etihad Credit Bureau (AECB) has begun to issue credit scores to UAE citizens and residents. Individuals can now obtain their Credit Scores by visiting the Bureau's customer service centres in Abu Dhabi and Dubai, providing their original valid Emirates ID Card and Passport(s). International best practice shows that a high Credit Score can give borrowers more negotiating power when applying for a loan or a credit card. Moreover, it often entails lower premium for insurance, better payment terms with Landlords and enhanced benefits with Telecommunication Companies and Utilities.
About Business Exchange Bureau:
Business Exchange Bureau (BXB) is a Professional Marketplace for Business Owners to Buy and Sell Businesses, Investments or Business Assets in the UAE.
The BXB vision is clear - to connect great business minds to great investments.
SOURCES: