Macron's Win in France stabilises the Euro…
Business Exchange Bureau presents SME Snapshot to provide SME News in under 60 seconds.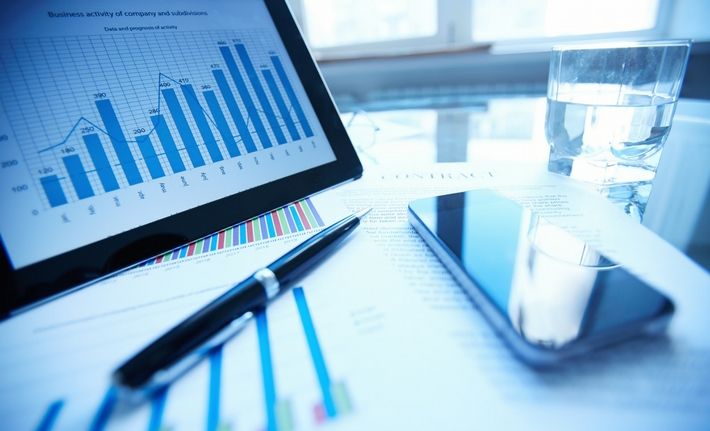 Global Markets Update:
The French elections have passed with a resounding victory for Emmanuel Macron. The Euro rallied to $1.10 briefly before retreating as the markets had largely priced the victory in. The domestic equity market, the CAC40 in particular banking stocks responded positively. The expectation is the earnings for companies should strengthen which should attract investors into Europe. However, the reality is France is a divided country after Marine Le Pen's National Front took 35% of the vote. Regional markets in oil producing countries were sharply down (except Abu Dhabi) while Morocco and Egypt benefitted from a more bullish macroeconomic outlook. In currency markets the yen took a dive in response to stronger US data, while the euro held steady at a 6-month high vis à vis the dollar. Oil prices plunged as the inventories fell by a smaller than expected amount, the US output is on the rise and scepticism over OPEC's ability to cut production intensifies. Gold recorded the biggest weekly drop since Trump's election.
MENA Update:
Bilateral trade between Germany and Egypt grew by 10% YoY to EUR 5.6bn (USD 6.1bn) in 2016, according to the minister of trade.
Iraq has initiated the first shipment of 2 million barrels of crude oil bound for Egypt, under a bilateral one-year agreement to sell 12mn barrels of oil to Egypt.
The Iraqi government has agreed in principle to an oil pipeline project with Jordan at an estimated cost of USD 5.6bn, according to an Iraqi official. All related preparations and procedures are expected to finish within the next two months.
Saudi Arabia's Deputy Crown Prince in a televised interview covered many points ranging from the Aramco IPO to Vision 2030: the Aramco IPO would proceed as planned in 2018, with the stake sold "not be very far off 5%"; the Public Investment Fund (PIF) will spend more than SAR 500bn (USD 133.3bn) over three years after Aramco's IPO and will invest half in the domestic economy; a programme to address the housing shortage would be announced in Q3, to arrange the construction of over a million housing units through soft loans or the Saudi Real Estate Development Fund; he also revealed that government was prepared to restore austerity steps if state finances were to be negatively affected.
Saudi Arabia's finance minister stated that the government was paying over 90% of its bills to the private sector within 30 days of the due date so far this year.
Sector News:
The demand for business credit and personal loans in UAE edged up in Q1; measured by the weighted percentage of respondents reporting an increase in demand for loans minus those reporting a fall in demand, this rose to +7.6 in Q1 this year, from -1.3 in the previous quarter.
Work on the first reactor of the Barakah nuclear plant has been completed, but Nawah – the Emirates Nuclear Energy Corporation (ENEC)- Korea Electric Power Corporation (KEPCO) joint venture set to run the plant – has not yet received an operating licence from the UAE's Federal Authority for Nuclear Regulation. The plant will deliver up to a quarter of the UAE's electricity when completed around 2020.
UAE was placed second in top destinations for Muslim travel, according to data from The Global Muslim Travel Index; the list was topped by Malaysia, while Singapore was on top for non-OIC destinations.
SME News:
Marmore: lessons from successful SME startup stories in GCC. Talabat, Bayt, Careem, Souq, and Fetchr are the startup stories of GCC worth profiling and learning from, according to a recent report by Marmore MENA Intelligence, a research subsidiary of Kuwait Financial Centre "Markaz". The Marmore report stated that these success stories highlight the value SMEs deliver to GCC economic imperatives. Even a cursory glance at the case studies reveal that these companies have shown remarkable prowess in identifying ideas that speak to customer pain points and have turned them into practical companies through actionable business models. Another notable characteristic is that, in keeping with trends in the rest of the world, these companies have harnessed digital business platforms to drive their revenues, growth and scalability. Coinciding with the rise of the internet and information age, the success stories demonstrate that the GCC has the potential, skills and the generic ecosystem to promote innovative small businesses that can go on to stake a place in the international trade architecture.
About Business Exchange Bureau:
Business Exchange Bureau (BXB) is a Professional Marketplace for Business Owners to Buy and Sell Businesses, Investments or Business Assets in the UAE.
The BXB vision is clear - to connect great business minds to great investments.
SOURCES: