Post-Eid Regional markets buoyant as Oil rebounds…
SME Snapshot - weekly round-up of Global, MENA and SME news in under 60 seconds. Published by Business Exchange Bureau.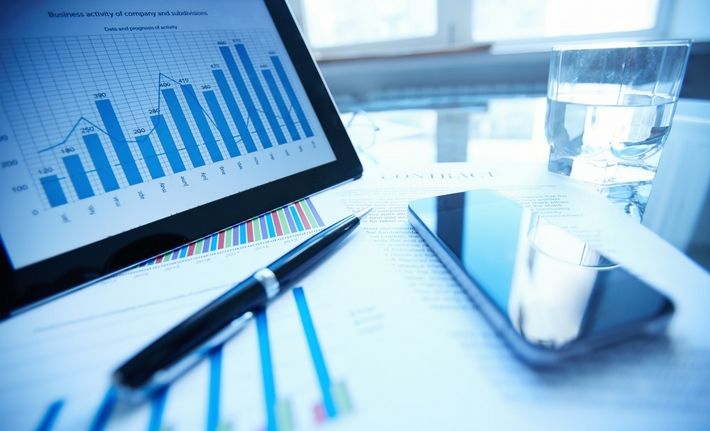 Global Markets Update:
Global stock markets were badly hit by fears that the end to ultra-loose monetary policy on both sides of the Atlantic will drive down equity prices. Bond yields on the other side hovered near recent highs. The sell-off was triggered by top officials of the European Central Bank, the Federal Reserve, the Bank of England and the Bank of Canada who warned that the rock bottom of negative rates and QE (Quantitative Easing) programs are almost over. Among currencies, the dollar took a severe blow from the sell-off in asset markets, while the gold price was almost stable. Positive news came out of China, where strong PMI (Purchasing Manager's Index: indicating the health of the important manufacturing sector) numbers showed a resilience in the manufacturing sector which bolstered the global economy.
MENA Update:
On Jun 21st, Saudi Arabia announced Mohammed bin Salman as the new Crown Prince. State media reported that 31 of the 34 princes in charge of succession approved the change.
The deadline set by the Arab States for Qatar to comply with its demands is today: fresh sanctions are expected to be imposed if demands including reducing ties to Iran and shutting down Al Jazeera are not met. Qatar's CDS spreads were at a 16-month high on Friday, and offshore trade of the QAR has become volatile and illiquid.
Egypt's parliament voted to raise the minimum income tax threshold to EGP 7,200 (USD 400) a year from EGP 6,500 and gave tax breaks to the first three brackets. Around 15 million families are likely to benefit from the measures.
Egypt recorded a 51% YoY increase in tourist arrivals in Jan-Mar 2017. This was identified as a positive factor for Egypt's banks according to Moody's given that it enhances repayment capacity of its borrowers.
Jordan's tourism revenues were up by 15.4% to USD 1.8bn during Jan-May, thanks to a 10.5% rise in tourists.
Construction licenses issued in Jordan increased by 15.8% YoY to 13,118 in Jan-Apr this year.
Expatriates in Kuwait will have to pay up to KWD 1700 annually for parents' residence, including medical insurance and other fees.
UAE News:
The UAE Clearing Cheque System handled a total of 12.9mn cheques worth AED 643.7bn in Jan-May 2017, according to the central bank. The value of dishonoured cheques fell by 7.3% YoY or AED 2.3bn during this period from AED 31.22bn a year ago.
The total number of millionaire households (those with more than USD 1mn in net investable assets) in the UAE increased by 5.9% in 2016, according to BCG's Global Wealth 2017 report. The report also found that private wealth held by ultra-high-net-worth households (those with above USD 100mn) in the UAE grew by 8.8% last year, while the upper HNW segment (USD 20-100mn) posted 11.2% growth.
According to UAE's minister of energy, the country's new energy strategy is set to save up to AED 700bn by 2050.
Bilateral trade between UAE and Jordan touched USD 1.8bn last year, with re-exports accounting for almost half of the trade at USD 840mn.
SME News:
An initiative of Dubai SME, the Framework is the first rating system for small and medium-sized companies (SMEs) in the region and provides an independent assessment of their financial and non-financial performance.Launched under the patronage of His Highness Sheikh Mohammad Bin Rashid Al Maktoum, Vice-President and Prime Minister of the UAE and Ruler of Dubai, the SME RATE Framework aims to stimulate the growth of the SME sector and highlight the pivotal role it plays in advancing and diversifying the UAE economy. In this way the initiative will help to achieve the goals set by the Dubai Plan 2021, in particular, to increase SME GDP contribution to 45 per cent by 2021, up from its current 40 percent.
The Dubai SME Rating Framework ranks companies based on five weighted criteria: business performance, both financial and operational; innovation; international expansion; corporate governance; and corporate social responsibility. The five achievable ratings are A+, A, A-, B+ and B and only apply to companies with a turnover of between AED 2 million and AED 200 million, and which typically employ between five and 200 staff.
About Business Exchange Bureau:
Business Exchange Bureau (BXB) is a Professional Marketplace for Business Owners to Buy and Sell Businesses, Investments or Business Assets in the UAE.
The BXB vision is clear - to connect great business minds to great investments.
SOURCES: