Repeal on Obamacare fails. Markets react.
SME Snapshot - weekly round-up of Global, MENA and SME news in under 60 seconds. Published by Business Exchange Bureau.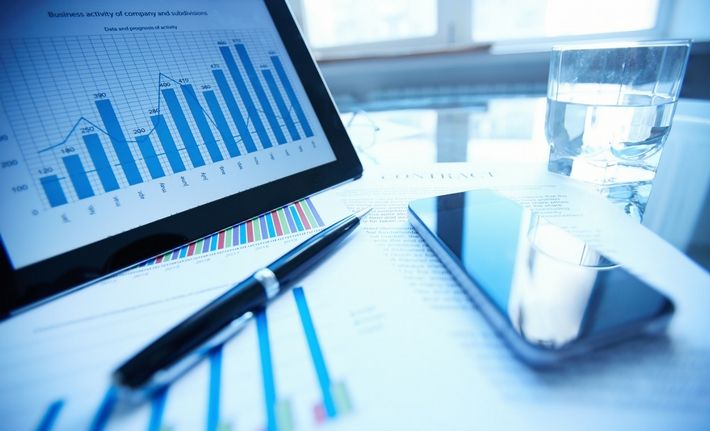 Global Markets Update:
The U.S House of Representatives vote on the 'Obamacare' (Healthcare Act) was cancelled last Friday. In the ensuing market melee, the S&P 500 lost 1.4% for the week (with banks down 3.8%), its worst weekly loss since the Presidential election. Other developed market indices fell as well while emerging markets were boosted by the weak dollar. Overall, on the year, the S&P500 is up 5.1% and the technology-heavy NASDAQ up 10.3% over 2017. Gold rose by 1.2% over the week, closing at $1,243 as uncertainty again hit the markets. Oil continued to slide towards $47/barrel (WTI), down from $54 on 21st March as inventories continued to build up despite the OPEC-led production cuts.
MENA Update:
In the lead up to EXPO 2020, the UAE is looking to increase expenditure in infrastructure and developmental enterprises. The current real estate and tourism investments are expected to further consolidate and raise the overall economy.
Emaar Malls PJSC, the shopping-center unit of Dubai's largest publicly-traded property developer, bid for online retailer Souq.com in a challenge to an offer made by Amazon.com. Emaar offered about $800m for Souq.com last week.
Aramco IPO updates: Saudi Arabia is in "serious discussions" with the New York Stock Exchange regarding listing the Aramco IPO, according to the Saudi foreign minister. The company has selected a hybrid structure for its domestic sukuk offer (the sale may take place as early as this week, according to banking sources): at least 51% of the funds raised in the debt issue would be used in a mudaraba agreement, with the amount to be invested in Aramco's business; no more than 49% would be used in a murabaha facility that would trade commodities with a special purpose vehicle.
With the ban on most electronic devices on US-bound flights, the Dubai Duty Free disclosed that it is likely to lose around USD 2mn in revenue this year.
Sector News:
Credit growth in the UAE grew by 0.5% MoM in Feb, largely due to the 1.9% MoM pickup in lending to the government-related enterprises (GREs). In YoY terms, credit growth was 5.4% (Jan: 5.7%) while deposit growth was up 7.5% (Jan: 6.2%). Money supply M2 grew by 4.2% YoY to 1.244trn.
Update on VAT: the Ministry of Finance revealed AED 375k as the minimum annual turnover requirement for companies that are required to register for VAT; those with net sales between AED 187,500 and 375k will have an option to register. The Ministry has also launched its awareness and education workshops to prepare businesses.
Boosted by the Chinese and Russian markets, tourists visiting Dubai were up 12% YoY to over 3mn in Jan-Feb 2017. Chinese visitors grew by 60% to 157k while Russian tourists were up 84% 5o 65k.
SME News:
SME World 2017, the fourth edition of one of the largest entrepreneurship conferences in the Middle East & North Africa region, was held at the Jumeirah Beach Hotel in Dubai. Organised by engagement and lead generation platform SPI Group, in partnership with Dubai SME, the conference attracted over 1,500 entrepreneurs, business magnates, investors, heads of government departments and C-Suite executives. The idea behind this event was to provide the relevant content and showcasing opportunities for growing business in the region; the focus is to elevate the accumulated resources and capabilities of the little giants to help take their business to the next level.
About Business Exchange Bureau:
Business Exchange Bureau (BXB) is a Professional Marketplace for Business Owners to Buy and Sell Businesses, Investments or Business Assets in the UAE.
The BXB vision is clear - to connect great business minds to great investments.
SOURCES: