Saudi Arabia, UAE, Bahrain and Egypt cut diplomatic ties with Qatar…
SME Snapshot - weekly round-up of Global, MENA and SME news in under 60 seconds. Published by Business Exchange Bureau.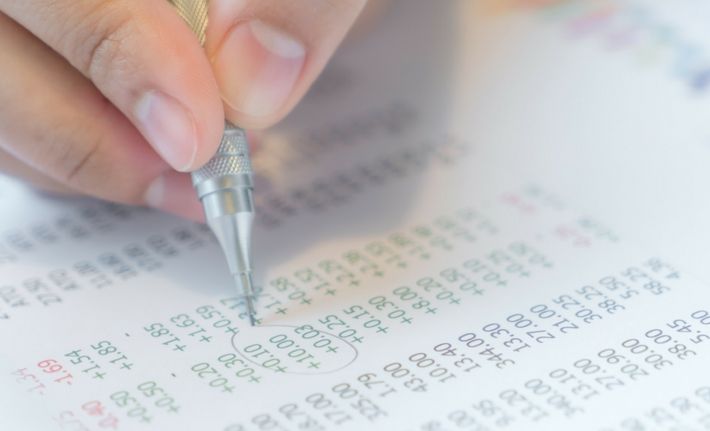 Global Markets Update:
Markets will start the week nervously in the aftermath of another terrorist event in London over the weekend. Markets have to some extent come to terms with the frequency and geographic dispersion of such atrocities, but in this instance it comes just a few days before a landmark general election in the UK. As such the FX markets will view GBP cautiously to begin with, especially as opinion polls are projecting now only a narrow margin of victory for Theresa May's Conservative Party, and it is unclear how public opinion will respond to the latest attack.There are also 2 key events this Thursday, the ECB interest rate decision, and the testimony in the US by former FBI chief James Comey to the Senate Intelligence Committee over allegations that President Trump tried to obstruct the investigation into his campaign team's collusion with Russia. Both of these events could have a significant impact on the EUR and on the USD.
In the US stock valuations pose a problem: despite almost 80% of companies in the S&P500 beating earnings estimates, the median P/E ratio is near a record high if one excludes the dot.combubble. Stocks of US banks and energy companies (last year's hottest sectors) are vulnerable.
MENA Update:
Qatari stocks today plunged the most since 2009 after Saudi Arabia, Bahrain, the United Arab Emirates and Egypt cut diplomatic ties with the country. The Four nations said that they will halt air, sea and land travel to and from the GCC member. Saudi Arabia immediately banned Qatari planes from landing in the kingdom and said it will prohibit them from using Saudi air space.
Bahrain's sovereign wealth fund Mumtalakat's annual investments were in the range of USD 250mn in recent years, and hopes to be part of the upcoming Aramco IPO, according to its CEO. The SWF has an "impressive" pipeline of promising investment deals in Russia where it currently has projects worth some USD 135mn.
Egypt's President Sisi ratified the investment law last Thursday, after the parliament had passed it last month.
According to Egypt's central bank governor, the country attracted nearly USD 1bn in new foreign investment following the last rate hike (on May 21).
Saudi Arabia will start imposing taxes on cigarettes, energy drinks and carbonated drinks from June 10, revealed the General Authority for Zakat and Tax. A 100% tax will be imposed on cigarettes and energy drinks, and 50% on carbonated drinks.
Saudi Arabia's Aramco signed a joint venture agreement with three firms to build a shipyard on the country's east coast; while no financial details were given, it had been stated previously that the project would cost over SAR 20bn.
UAE News:
UAE featured among the top ten most competitive nations, according to the 2017 IMD World Competitiveness Yearbook. While UAE improved its position to 10 from 15 last year, Qatar ranked 17 (from 13 last year) while Saudi Arabia and Jordan were ranked at 36 and 56 respectively.
The value of Sharjah's healthcare sector is estimated to rise to USD 2.4bn in the next two years, from USD 2bn registered last year
The DIFC's FinTech Hive has received over 100 applications from more than 32 countries for its accelerator programme, set to being in Aug 2017 for 12 weeks.
Dubai International airport received 7.6mn passengers in Apr, up 9.2% yoy, bringing the year-to-date total to 30.1mn (+7.8% yoy).
The UAE was ranked the third most peaceful country in the MENA region in the annual Global Peace Index, issued by the Institute for Economics and Peace. Ranked 65th globally, the nation scored high in security and policing as well as military hardware.
The UAE ranks 18th globally in the IMD's Digital Competitiveness Ranking, and topped the region, with the global list topped by Singapore, Sweden and the US.
Mobile phone usage in the UAE increased to 228.3 phones per 100 people as of Mar.
SME News:
Jebel Ali Free Zone (Jafza), a company of global trade enabler DP World and a major destination for foreign direct investment in the Middle East, Africa and CIS states, registered 122 new companies from 33 countries during the first three months of 2017. More than half (55 per cent) of new companies were from the Middle East region, followed by 22 per cent from Asia-Pacific , 16 per cent from Europe, four per cent from Africa and three per cent from North America.
About Business Exchange Bureau:
Business Exchange Bureau (BXB) is a Professional Marketplace for Business Owners to Buy and Sell Businesses, Investments or Business Assets in the UAE.
The BXB vision is clear - to connect great business minds to great investments.
SOURCES: