SME News & MENA Financial Market News
SME Snapshot - weekly round-up of Global, MENA and SME news in under 60 seconds. Published by Business Exchange Bureau.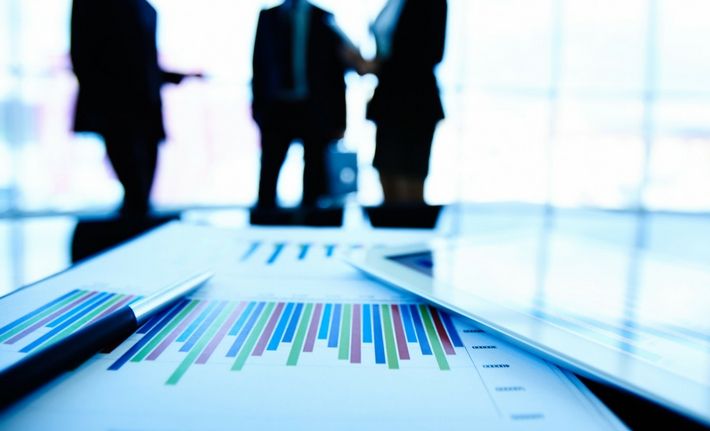 Global Markets Update:
The Dow Jones finally broke the 20,000 mark in the wake of positive earnings reports but then the mini rally on Wall Street fizzled out as the US GDP and other macro data disappointed. In Europe, indices were little changed, while emerging markets shined.
In currency markets, the three major crosses were essentially stable, while the GBP recovered some lost ground closing out the week on $1.2559. The Euro was at $1.0716 and the Japanese Yen at 114.62.
MENA Update:
Regional markets also were broadly positive pulled up by KSA shares, which closed a good week at 7,184. As the market ponder OPEC's commitment to production cuts, the oil price held on to the gains scored so far in 2017 at the $55/barrel mark. Gold prices were on the defensive amid mostly directionless trade and stabilised at $1,191/Oz.
Egypt successfully raised USD 4bn from its first public bond issuance and the combined order books for the bonds exceeded USD 13.5bn. Egypt is likely to receive the amount by early Feb. The bonds were geographically distributed between North America (50%), Europe (40%), Asia, and the Middle East. Egypt's Finance Minister disclosed that the country is now "studying carefully" the possibility of issuing Chinese renminbi-denominated Panda bonds and Japanese yen-denominated Samurai bonds.
S&P lowered its rating on Sharjah to BBB+/A-2 from its previous level of A/A-1, citing high levels of debt as a percentage of GDP.
Sector News:
Saudi Arabia's independent audits of Aramco's oil reserves (ahead of the proposed IPO) revealed no surprises. Based on a figure of 265 billion barrels, Aramco's fields are estimated to contain about 15% of the world's proven reserves.
Passenger traffic through Abu Dhabi International Airport totalled 24.5mn during 2016, recording a 5.1% rise compared to the year before. Guest arrivals across Abu Dhabi's hotels reported an 8% YoY increase to 4.4mn in 2016, as per Abu Dhabi Tourism and Culture Authority.
Property brokers in Dubai received a total commission of AED 1.5bn last year, from 32,932 transactions, according to the Real Estate Regulatory Agency.
SME News:
Hatta witnessed a 17.2% increase in the number of businesses during the 2012-2016 period and by the end of 2016, a total of 944 businesses were operating in the city, according to a report compiled by the Department of Economic Development (DED) in Dubai. Trading companies accounted for 76.8% – or 725 of the businesses operating in the region while 22.4% were professional firms, says the report issued by the Business Registration & Licensing (BRL) sector in DED.The report points towards improvement in overall competitiveness in Dubai and rising opportunities for entrepreneurs and investors looking to expand commercial, professional and industrial activity across the Emirate.
About Business Exchange Bureau:
Business Exchange Bureau (BXB) is a Professional Marketplace for Business Owners to Buy and Sell Businesses, Investments or Business Assets in the UAE.
The BXB vision is clear - to connect great business minds to great investments.
SOURCES: