Snap! PM May calls UK general reaction…
Business Exchange Bureau presents SME Snapshot to provide SME News in under 60 seconds.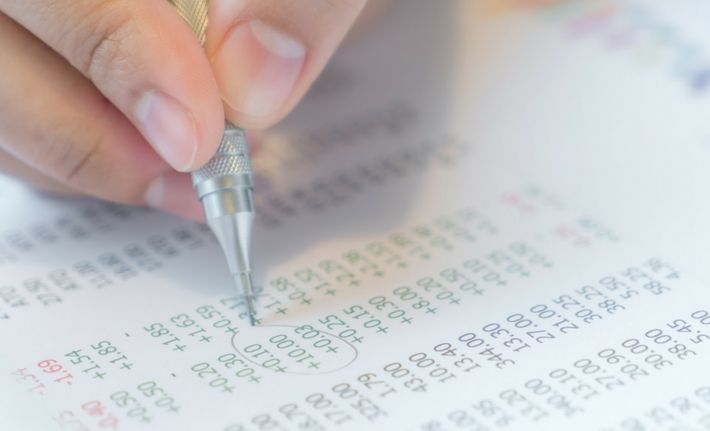 Global Markets Update:
Generally the markets steadied last week as the economies prepared for the 1st round of the French elections and the surprise UK general election called for 8th June. Stock markets globally edged up last week on renewed hopes of a fiscal stimulus in the US, and easing global geopolitical tensions. The main exception was the FTSE100, which plunged after UK Premier May's unexpectedly called for general elections. Regional markets were generally down in conjunction with a sharp drop in oil prices. In currency markets the GBP appreciated on the announcement of early elections, as investors deemed this move to pave the way for a softer Brexit, GBP rose by 2.35% reaching a high of $1.29. The USD weakened on major crosses with the exception of the yen. Oil prices suffered the biggest weekly drop in a month (-6%), on concerns that increasing US extraction and high inventories may hamper OPEC's strategy.
MENA Update:
The IMF, in its latest issue of the World Economic Outlook, has forecast growth of 1.9% in the MENA region this year, a full percent lower than the previous forecast. Largely as a result of the OPEC cuts, Saudi Arabia and UAE have seen its growth rates slashed to 0.4% and 1.5% respectively this year from previous projections of 2% and 2.5%.
The Crown Prince of Dubai has rolled out Smart Dubai 2021 and pledged Dubai's move to a 100% digital future within four years leading to the Dubai Government issuing "its last paper transaction in 2021". The Dubai Pulse portal initiative was announced to support Smart Dubai's online offering of 137 smart initiatives and 1,129 smart services to individuals to pay fines, find government forms, renew licences and documents or search for vacant properties.
Sector News:
Saudi Arabia's oil exports fell to 6.957mn barrels per day in Feb, the lowest level since May 2015.
New taxes on tobacco and sugary drinks in Saudi Arabia, to be introduced this quarter, are expected to raise SAR 8-10bn annually.
Saudi Arabia launched a tender process for the 300 megawatts Sakaka solar project, which is expected to come online by 2019. The country has a target of generating 1,200 megawatts through 30 projects in the next seven years.
UAE hotels reported a 2.7% YoY increase in occupancy level to 86.3% in Q1 this year, according to STR, supported by the granting of visas on arrival for Chinese and Russian visitors.
Nearly 4.56 million insurance policies have been issued in Dubai, disclosed a senior Dubai Health Authority official, compared to only 1.1 million before 2015.
A Euromonitor International reports find that the UAE has a per capita spend of around USD 239 (AED 877) on beauty products – almost four times the global average of USD 60 – making it the seventh highest in the world.
SME News:
Thomson Reuters concluded the celebration of its 150th anniversary in MENA with the last of its three-day seminar series. The MENA region, and Dubai in particular, has been a hotspot for the brightest entrepreneurial minds, a topic was explored in three sessions. The first session looked at the challenges facing entrepreneurs and the discussion also focused on the opportunities related to attracting and retaining talent and the regulatory environment. The second session explored the challenges facing start-ups with respect to the current economic landscape. The third session discussed how businesses can attract and retain talent, while understanding generational challenges in our region.
About Business Exchange Bureau:
Business Exchange Bureau (BXB) is a Professional Marketplace for Business Owners to Buy and Sell Businesses, Investments or Business Assets in the UAE.
The BXB vision is clear - to connect great business minds to great investments.
SOURCES: