The UK formally triggers Article 50. BREXIT begins…
SME Snapshot - weekly round-up of Global, MENA and SME news in under 60 seconds. Published by Business Exchange Bureau.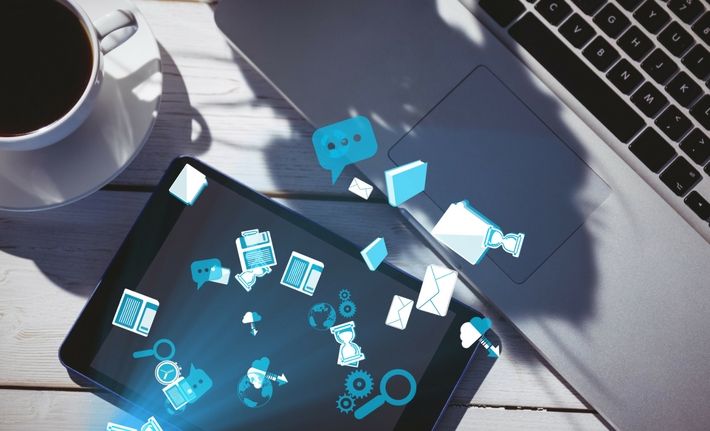 Global Markets Update:
The UK Government officially served Brussels with Article 50, hence triggering the formal BREXIT discussions. This signals the beginning of what is likely to be 2 years of difficult negotiations with the EU. In a move that surprised many, GBP rose marginally on the week, one of the reasons being that the market had already sold a substantial amount of the currency previously. The expectation from the market is that GBP gradually strengthens through the year at a $1.35-1.40 range. As the saying goes, bull markets (where prices are expected to rise) are born on pessimism, grow on scepticism, mature on optimism, and die on euphoria. Data from surveys are convincing investors that the global growth has accelerated late in 2016 and in early 2017. However, hard data indicate that the expansion pace is solid, but not outstanding as highlighted by the US GDP data. In Europe, political clouds will persist until the German elections in September, while in China the riskiest corporate borrowers are raising a humongous amount of debt overseas. WTI back above US$50 as demand for petrol rises. Demand for refined products is rising and this was highlighted by the significant drop in US reserves of petrol over the past few weeks. This factor combined with production outages in Libya and Venezuela, as well as talk that the OPEC/Non-OPEC output cut agreement could be extended for a further six months in June if rebalancing has not yet gained a full head of steam, has helped to boost crude prices.
MENA Update:
Saudi Arabia announced a Jordanian venture of the Public Investment Fund: the creation of an investment firm (initially with USD 10mn of capital, which may rise to as much as USD 3bn in the long term) that would pursue real estate, energy, tourism and infrastructure projects in Jordan. The PIF will own 90% of the new investment firm Saudi-Jordanian Investment Fund Co., with the remainder being held by 15 Jordanian banks.
Saudi Arabia's Riyadh is likely to earn SAR 4.7bn in revenue from the already implemented white land tax, according to the Arabic daily Al-Eqtisadiah. The Housing Ministry is scheduled to implement the tax from early this month in Jeddah and by the end of April in Eastern Province.
The number of women working in the private sector in Saudi Arabia increased to 496k in 2016 (an average of 8,500 jobs per month), from 215k in 2012, reported the Arabic daily Al-Eqtisadiah. Women now account for 30% of the total Saudi work force in the private sector, up from 12% in 2011.
Sector News:
Fuel prices in the UAE have been reduced for the month of April – the first decrease this year. Prices are down by 3.9-4.3% MoM depending on the grade of petrol while diesel prices were down 3.4%.
UAE has reduced oil production by more than 200k barrels per day (BPD) in March, according to the energy minister; he also stated that the plans were to cut production by more than 139k BPD this month and next. Separately, the UAE's average BPD oil production reached 3.089mn in 2016, according to the ministry of energy statistics, hitting an all-time high of 3.22mn in December.
Passenger traffic at Dubai international airport grew by 8.8% YoY to 6.95mn persons in February, bring total year-to-date to 14.99mn persons (+9.3% YoY). The UAE Cabinet decision to grant Indian passport holders with either a valid US visa or a green card, a visa on arrival is likely to boost numbers further.
China's tourist arrivals to Sharjah grew by 63% YoY in 2016, with the country now the sixth largest source of tourists to the emirate.
The UAE healthcare sector is expected to grow by 60% in the next five years to over AED 103bn in 2021, according to a report by MENA Research Partners.
SME News:
MAGNiTT analysed the backgrounds of the founders of MENA's most successful startups, ranked by total disclosed funding. The top 100 startups together have raised over $1.42 billion in funding, and each startup has raised more than $500,000 individually. The 100 Startups, including the likes of Careem, Souq and Fetchr, are made up of a total of 189 founders. Research also shows that 40 percent of startups were created by sole founders. Key takeaways from MAGNiTT's research include: 1- Team structure, 2- Experience and 3-Geography.
About Business Exchange Bureau:
Business Exchange Bureau (BXB) is a Professional Marketplace for Business Owners to Buy and Sell Businesses, Investments or Business Assets in the UAE.
The BXB vision is clear - to connect great business minds to great investments.
SOURCES: