The week of POTUS' 1st address to Congress…
SME Snapshot - weekly round-up of Global, MENA and SME news in under 60 seconds. Published by Business Exchange Bureau.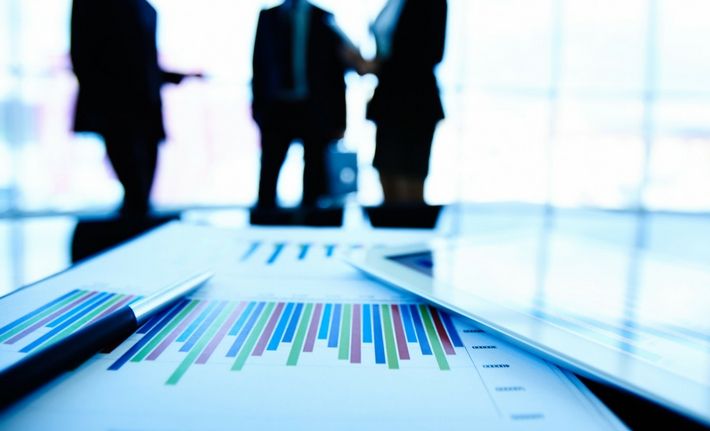 Global Markets Update:
US equities had a mixed week. On Monday the Dow Jones continued its sequence of records scoring 12 consecutive hits, which in the 120-year history of the index had happened only twice, comfortably passing the 21,000 mark. Overall, February was the best month since March for US equities with a 13% advance since Trump's election. The markets reacted with the futures market (an important proxy for price speculation) is factoring in a 94% probability of an interest rate rise. The effect on the US dollar was meaningful, with the dollar gaining 0.94% on the back of Trump's speech and the rising rate hike expectations. In other currency markets, the euro maintained its momentum, while the yen retrenched and GBP took another beating as the Brexit uncertainty continues to sap the economy. Gold closed the week 1.8% down, at $1,234.81 and Oil was little changed, at $53.87 for Brent.
The Trump rally is losing steam as the rhetoric meets reality. A strong fiscal stimulus will trigger two consequences: 1) a larger trade deficit (which the Administration would be loath to tolerate), 2) a growing budget deficit and 3) higher interest nominal rates which would put the US Treasury on a collision course with the markets.
MENA Update:
Saudi Arabia's King Salman's Asian visit resulted in the signing of a number of deals/ pacts: deals worth SAR 13.5bn were inked with Indonesia in the fields of energy, health, housing and tourism; with Malaysia, seven deals valued at USD 2.19bn were signed in various sectors spanning oil and gas to Islamic finance. Separately, Aramco also signed a USD 7bn deal with Malaysia's Petronas, thereby taking a 50% stake in the Refinery and Petrochemical Integrated Development (RAPID) project in Malaysia.
S&P revises Qatar outlook to negative: Standard & Poors has lowered its sovereign credit rating outlook on Qatar from stable to negative although it affirmed its current long-term AA rating.
Bahrain expects to welcome 15.8mn annual visitors by 2018 – an increase of 36.2% on current figures, based on which the tourism industry would be on track to reach its USD 1bn by 2020 target.
Inflation in the UAE grew by 2.3% YoY and 0.7% MoM in Jan; healthcare prices were up by 5.7% YoY while education and transportation costs increased by 5% and 4.4% respectively. Among the emirates, Dubai posted the highest jump in prices (3.7%) followed by Fujairah (2.9%).
Sector News:
Iran's Oil Minister, Bijan Namdar Zanganeh, was quoted by his country's state-run media yesterday suggesting that Iran was ready to begin exporting up to 100,000bpd of crude to South Africa.
Fuel prices were hiked for the third month in a row in the UAE: prices have risen between 1.5%-1.64% for petrol (depending on grade) and by 1% for diesel.
SME News:
Germany has offered Egypt USD 250mn to support its economic programme and an additional USD 250mn to support other sectors including SMEs, in the form of grants and concessional funds.
About Business Exchange Bureau:
Business Exchange Bureau (BXB) is a Professional Marketplace for Business Owners to Buy and Sell Businesses, Investments or Business Assets in the UAE.
The BXB vision is clear - to connect great business minds to great investments.
SOURCES: